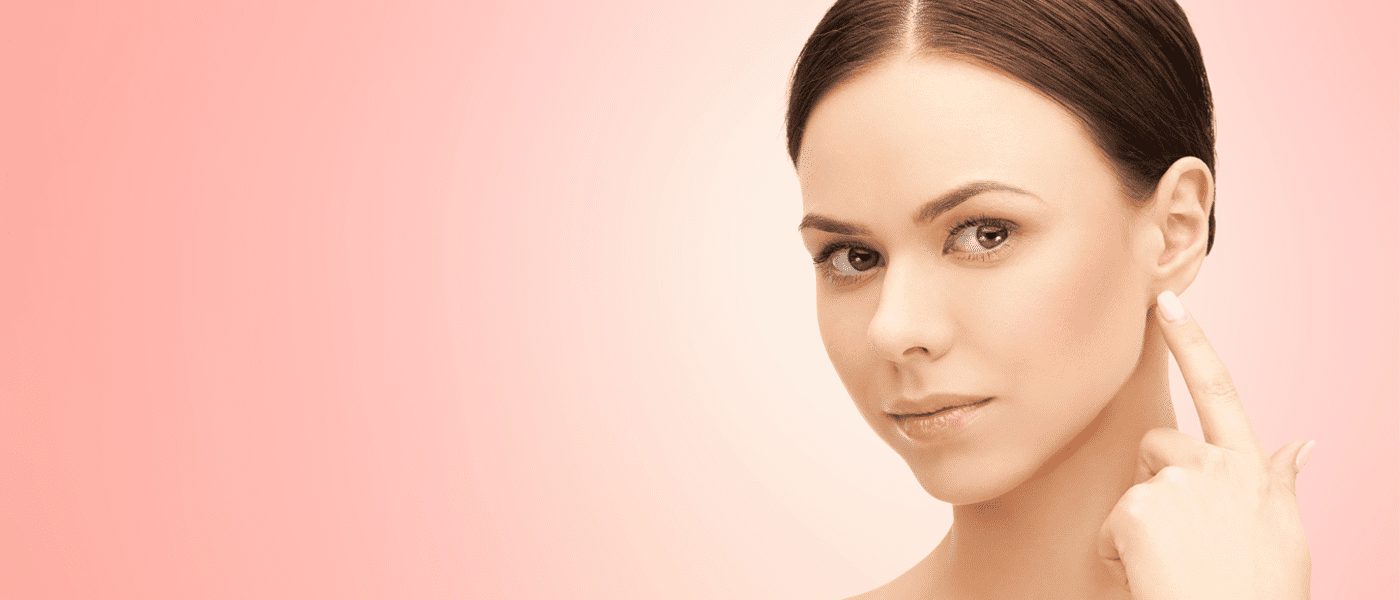 Otoplasty surgery is the art of correcting irregularities and deformities of the ear, with the most common being ear pinning surgery. Some patients often complain of ears that protrude and stick out much further than they would like. For this, we simply pin back the ears in just an hour, resulting in ears that are tucked away.
Large or protruding ears can affect confidence and self-esteem, while ears that sit far away from the head can be uncomfortable. Fortunately, there is a solution. Ear correction surgery is also known as Otoplasty or Pinnaplasty, which is a surgical procedure to reshape and reconstruct the ear. If you are unhappy with the shape, size, or position of your ears, you may benefit from an Otoplasty procedure.
In most cases, ear surgery is performed to pin back prominent ears, decrease or increase the size of the ears, reshape the ear cartilage, or correct ear deformities. Otoplasty surgery is a very safe surgical procedure that can help improve the appearance of the ears, as well as provide other benefits such as an increase in self-esteem and confidence.
If you are a parent who is experiencing your child's struggles with malformed ears, then it may delight you to learn that it is safe to perform otoplasty as early as 5 or 6 years old.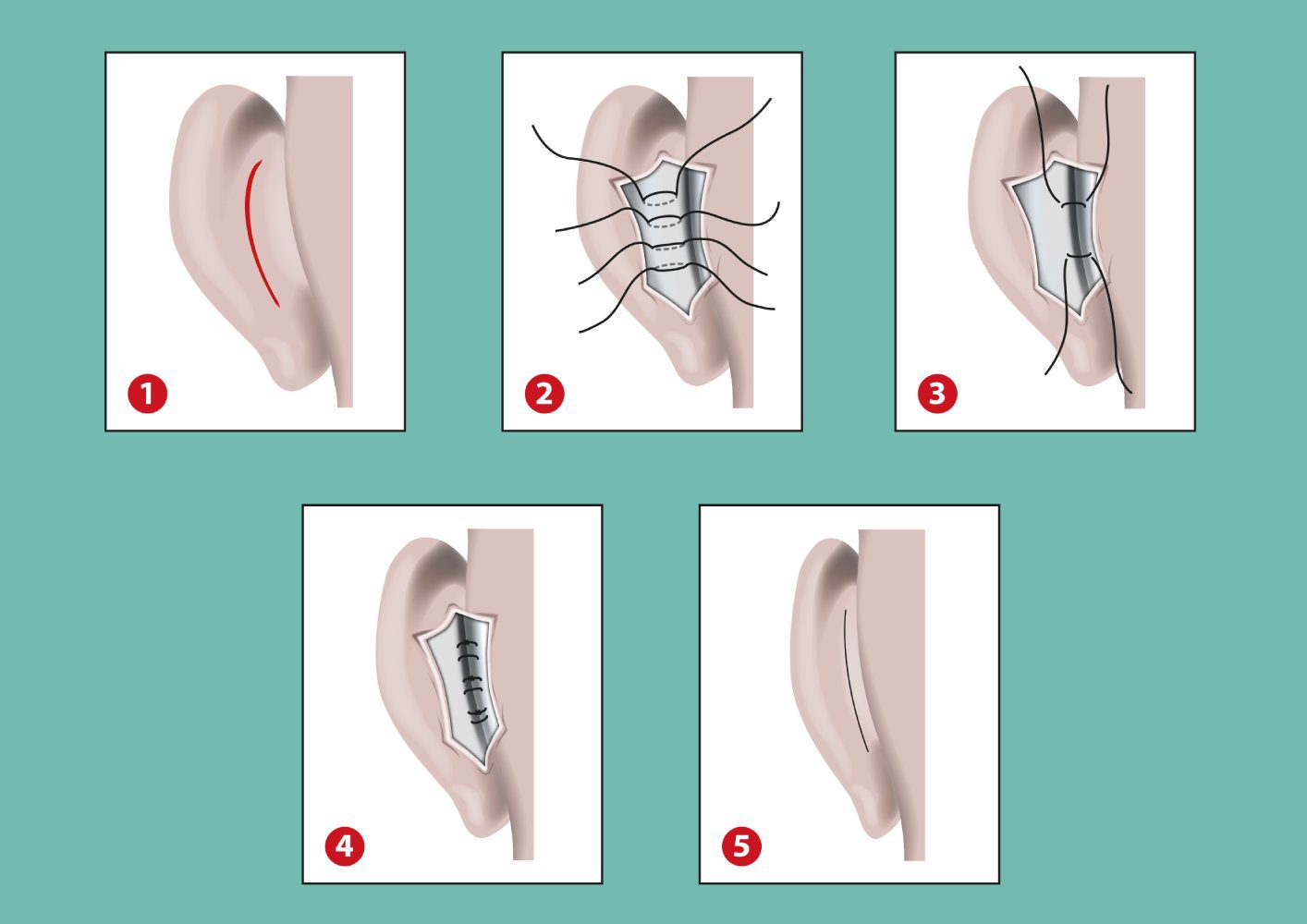 Ear Pinning surgery involves 'pinning back' prominent ears that protrude from the head too much.
The cause of protruding ears is often down to excessive cartilage in the concha and/or an underdeveloped antihelical fold.
During the treatment your surgeon will make an incision along the crease-line behind your ear and remove any excess cartilage that is causing it to protrude. The ear cartilage is then reshaped to encourage the ear to sit in a new position, closer to the head.
Following the surgery, the area will be stitched up and a dressing wrapped around your head to support the cartilage in its new place.
The result of a Pinnaplasty procedure is naturally reshaped or resized ears that lie closer to your head. This procedure can be performed on one, or both ears to help reduce asymmetry.
If you are concerned about the enlarged size of your ears, then an ear reduction procedure can be performed to help bring oversized ears more in proportion to the rest of the face.
Ear reduction or macrotia(ears that are oversized) surgery involves making incisions into the back or folds of the ear and removing excess cartilage and skin from the upper, lower, or whole ear to allow the surgeon to reduce the height and/or width of the ear. Stitches are then used to close the incisions.
Ear Reduction surgery takes around 2 hours on average. Following surgery your ears will have dressing applied to the area to protect and support the ears.
Ear pinning surgery can also be combined with ear reduction surgery however this may need to be performed in two separate procedures depending on the nature of the ear reduction surgery. This is best discussed with your surgeon.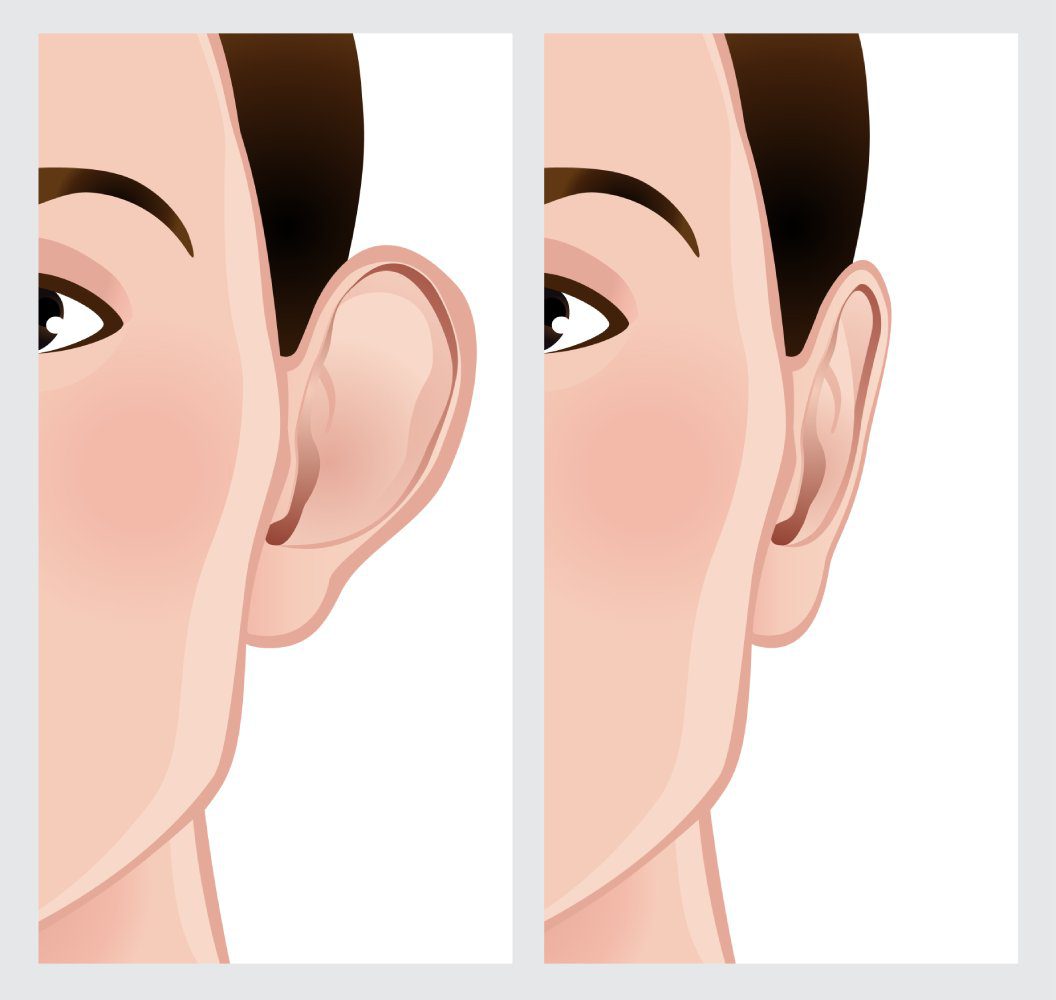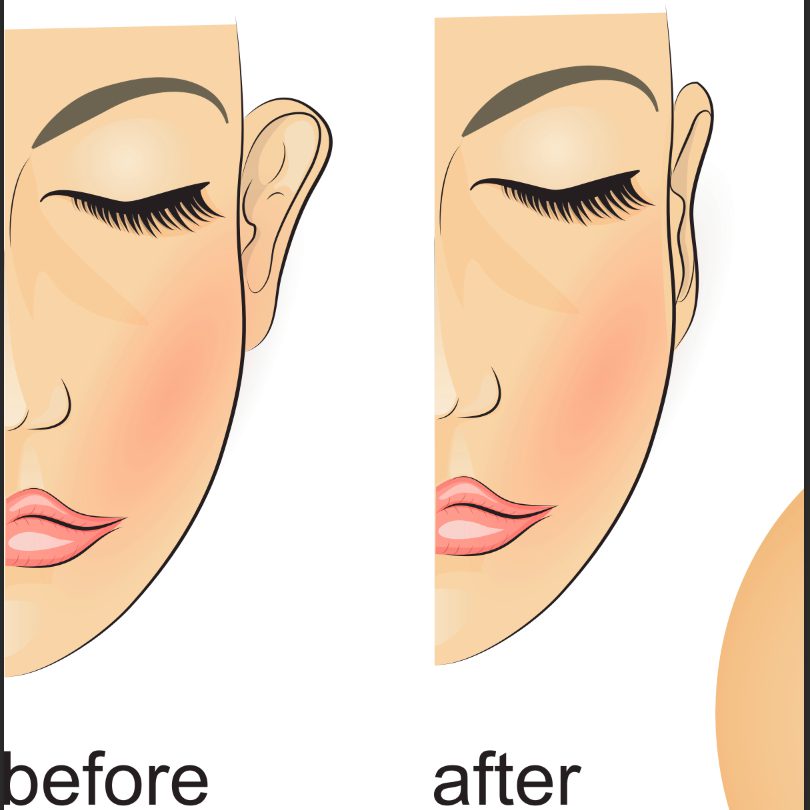 Ear correction surgery is when surgery is performed on the ear to correct a deformity that may have occurred due to injury or has been present since birth.
Ear injuries are very common and in most cases are a result of biting or lacerations which may have required emergency surgery and resulted in poor results. Ear correction surgery can help patients improve the appearance of their ears and restore confidence.
Before procedure
About procedure
After procedure
Before procedure
If you plan to talk to a plastic surgeon about otoplasty, during your first visit, your plastic surgeon will:
Review your medical history. Be prepared to answer questions about current and past medical conditions, especially any ear infections. Your doctor may also ask about any medications you are taking or have taken recently, as well as any surgeries you have had.

Perform a physical exam. To determine your treatment options, your doctor will examine your ears, including their placement, size, shape, and symmetry. The doctor might also take pictures of your ears for your medical record.

Discuss your expectations. Your doctor will likely ask why you want otoplasty and what results you are expecting after the procedure. Make sure you understand the risks of otoplasty, such as possible overcorrection.

Advise you to avoid aspirin, anti-inflammatory drugs, and herbal supplements, which can increase bleeding. Additionally, you will need to make plans for someone to drive you home after surgery and stay with you for the first night of your recovery.
About procedure
After procedure
Frequently asked questions