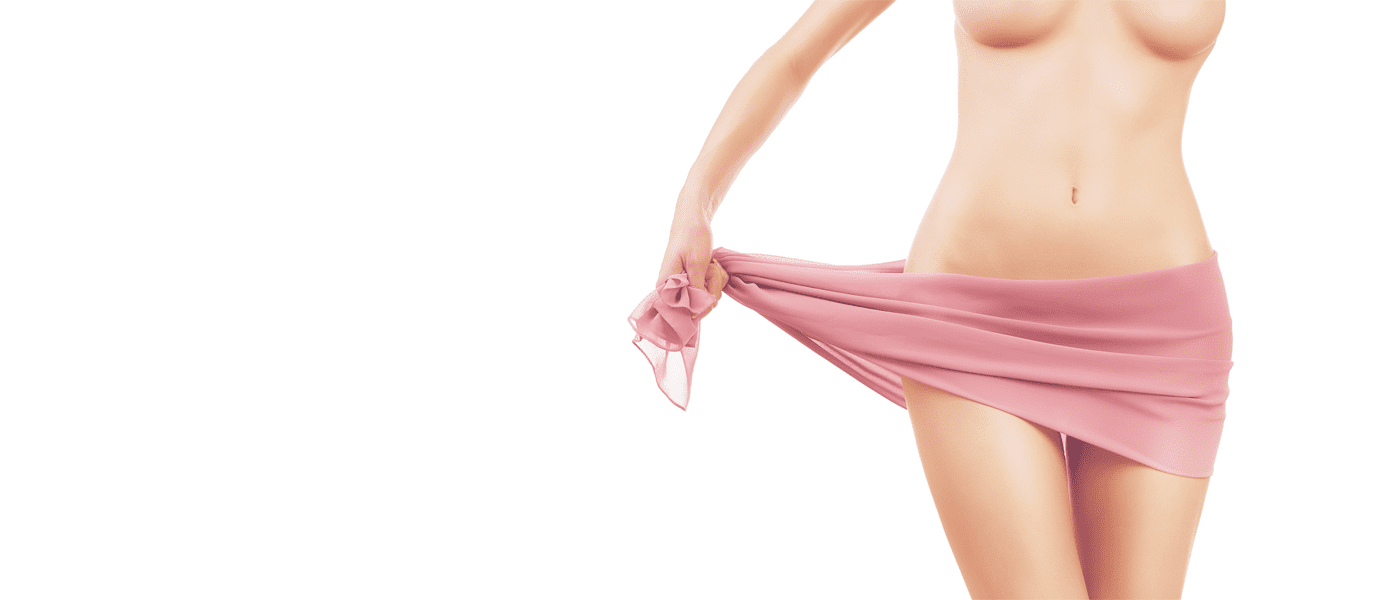 A labiaplasty is a surgical procedure that involves reducing the size of the labia minora, which are the flaps of skin on either side of the vaginal opening. It is not recommended for girls under the age of 18, as the labia may continue to develop into early adulthood.
Some women may seek a labiaplasty because they are dissatisfied with the appearance of their labia. However, it is completely normal to have visible skin folds around the opening of the vagina.
During a labiaplasty, the inner vaginal lips, or labia minora, are reduced in size and appearance. In some cases, the outer vaginal lips, or labia majora, may also be reshaped with fat injections or trimmed, although this is less common.
The procedure can be performed by trimming excess tissue and using dissolvable sutures to close the edges, or by removing a wedge-shaped area on each side of the labia minora and joining the remaining tissue to reduce the size of the area within the outer labia. The result is smaller, less prominent labia minora and a more "tucked in" appearance.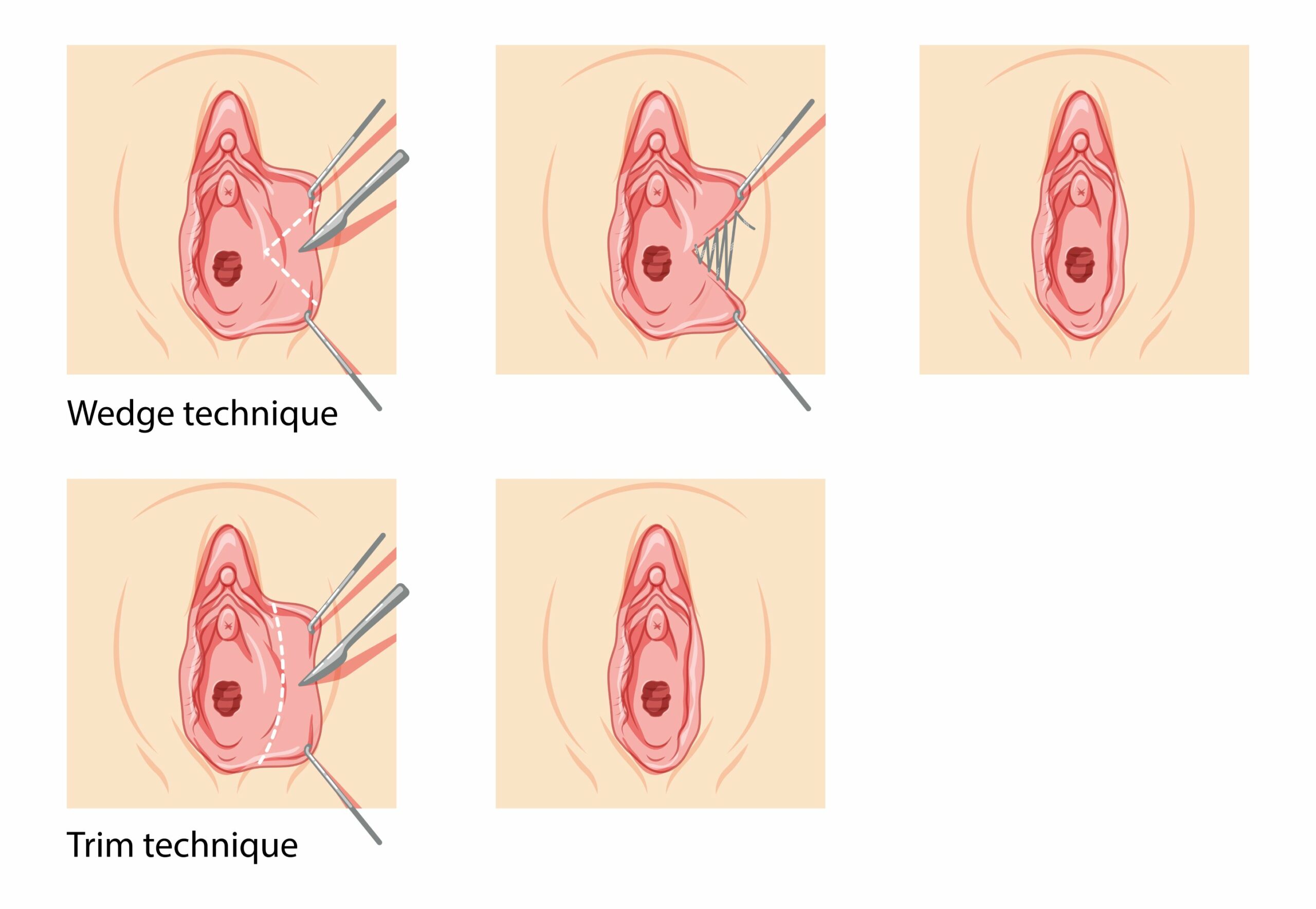 The trim technique for labiaplasty involves making a small vertical incision along the length of the labia minora with either a scalpel or laser. After the incision is made, the surgeon removes any excess vaginal tissue in that area. At the end of the procedure, he closes the area with stitches. This technique is particularly useful for removing any dark edges of the labia and offers maximum flexibility to correct asymmetry.
The wedge technique for labiaplasty involves cutting and removing a partial amount of tissue in the shape of a wedge from the thickest part of the labia. Once this tissue is removed, the surgeon stitches the two detached sides back together. This technique reduces the size of the labia minora while preserving the natural edges of the labia.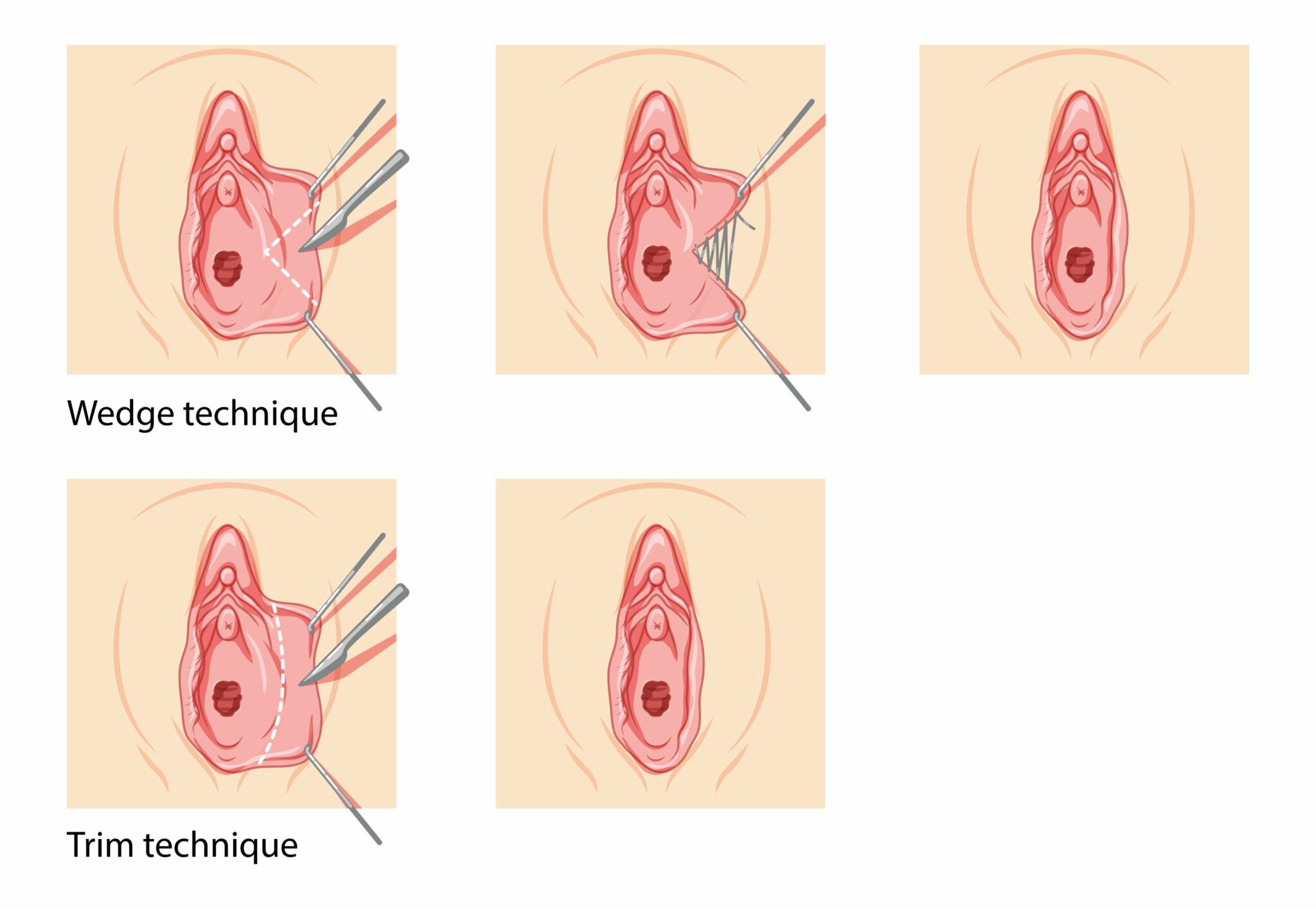 Before procedure
About procedure
After procedure
Before procedure
First, you and your surgeon will discuss the reasons why you want to undergo labiaplasty. You'll discuss your expectations and goals, as well as the risks of the surgery. You may undergo a psychological exam, including questions about depression and anxiety.
Next, your surgeon will explain the details of your surgery, including where incisions will be made and what changes to the size and shape of your labia to expect.
You may undergo pre-surgical tests, including blood work, urinalysis, and a chest X-ray. You'll be given instructions on what to wear to your procedure, when to stop food and drink, when to adjust or temporarily stop certain medications, and other information on how to prepare for your surgery.
About procedure
After procedure
Frequently asked questions