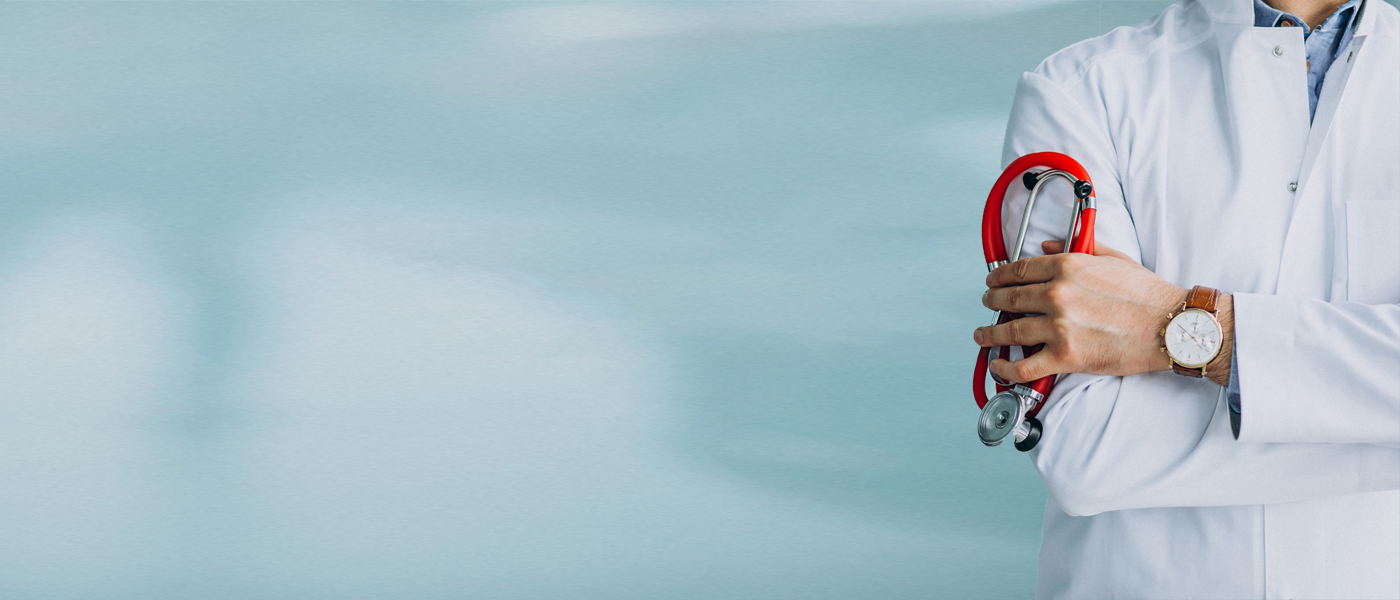 Doctors and Medical centers
Professional care with a personal touch
HEG
Plastic

(Plastic and cosmetic surgery)
HEG
Hair

(Hair transplantation)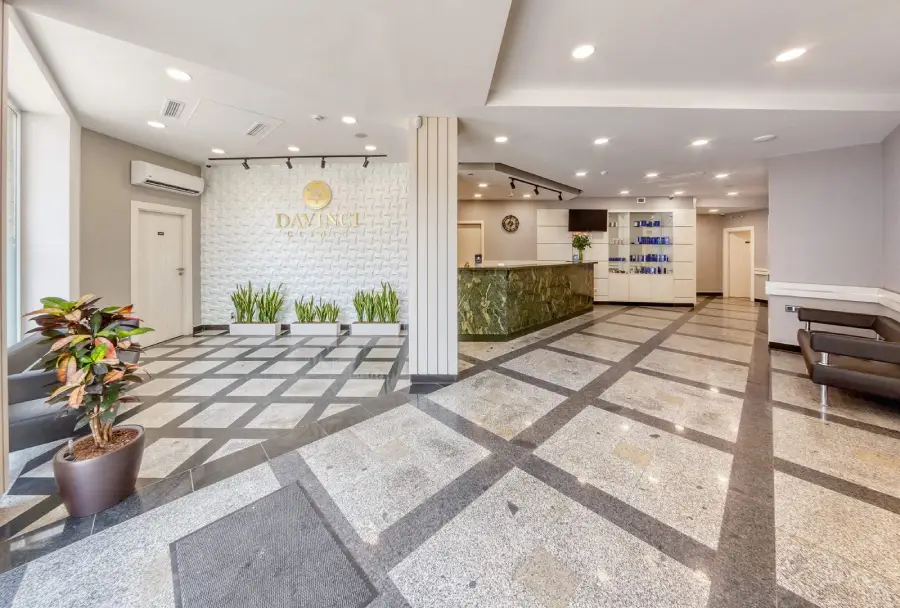 "Da Vinci Clinic" has been occupying a special place in the field of practical healthcare in the RA since 2010 and today is one of the leaders.
The clinic is a multidisciplinary, dynamically developing medical institution, which started its activity from plastic surgery to aesthetic medicine. The doctors of the clinic are highly qualified, have considerable experience and a good reputation. They develop individual optimal treatment, rehabilitation and rejuvenation programs for each visitor.
Since 2019, the clinic has been equipped with new services: endocrinology, gynecology, ultrasound examination, as well as nasopharynx. The joint work and close cooperation of our specialists provides new opportunities to improve the therapeutic measures and services. This is the strategy of "Da Vinci Clinic", professionalism, care and individual approach.
"Da Vinci Clinic" is interested in maintaining its good name, reputation and customer trust, so it does not in principle use technologies that are dubious or predominantly commercial. The clinic is equipped with the latest equipment that meets the highest requirements of medicine. In accordance with the traditions, the specialists of the clinic bring to life the best achievements of modern medicine. By visiting our clinic you take a step towards the world of beauty, youth and health, where our doctors will reveal Your beauty secret, giving You unique charm and health.
Avangard Medical Center is equipped with modern facilities: the operating and intensive care rooms are furnished according to the European standards.
The leading specialists of Armenia, who are repeatedly trained at the leading clinics of the USA and Europe work in our center. The treatment in our center is organized according to the medical standards accepted in the USA and Europe.  
Within the framework of the cooperation between "Avangard" Medical Center and a number of foreign clinics, mutual visits of specialists are carried out, which makes it possible to organize examination and treatment of the patients by the foreign specialists in Armenia. 
During your stay at "Avangard" Medical Center, you will always be in the focus of the caring and professional medical staff. 
As part of cooperation with many foreign clinics in our medical center, we held mutual visits of specialists, which allows us to organize in Armenia the examination and treatment of patients with the help of foreign specialists.
In the medical center "Avangard Med" you will constantly be in the spotlight of professional med personnel.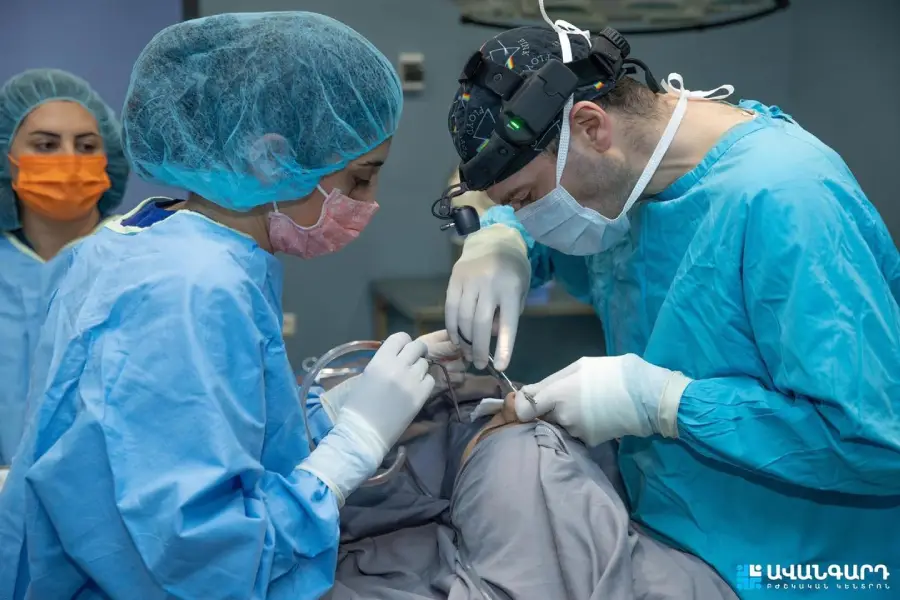 Arzni Aesthetica Surgicenter & Medspa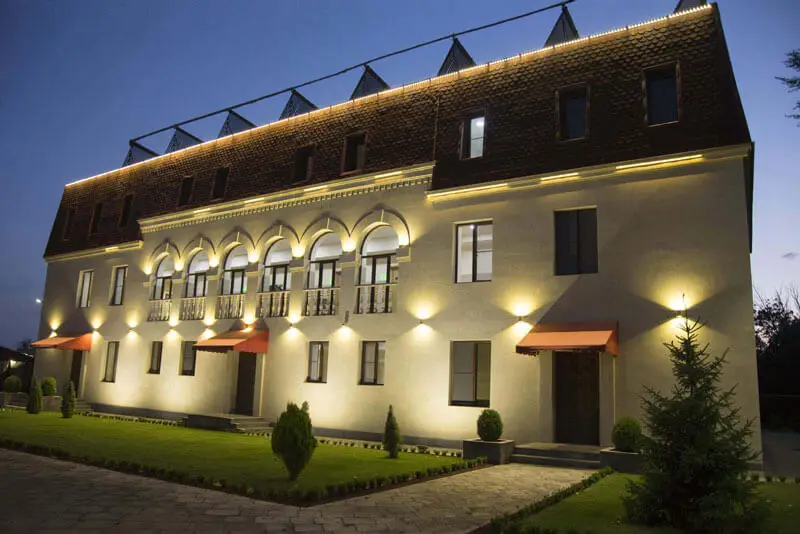 Arzni Aesthetica Surgicenter & Medspa
"Arzni Aesthetica Surgicenter & Medspa" clinic is located in the health resort town of Kotayk Region. The establishment was built in 1932. In September 2015 "Arzni Aesthetica Surgicenter & Medspa" gave a new beginning to the Resort and re-opened its doors in the most perfect, comfortable and luxurious appearance, and most importantly, with it re-opened with its ecological environment.
An air filtration system is operated in the clinic which provides both inner clean air, and sterile surgical area to the maximum extent. In order to prevent the possible nosocomial infections, the surgical instruments and accessories are disposable and sensorial faucets are utilized. The medical equipment, and medications are in high quality, therefore the postoperative vomiting, and the risk of bruises around the eyes are minimized. Postoperative care and prevention of complications of plastic surgery are made in accordance with the requirements of the US Nursing Associations.
The aim of "Arzni Aesthetica Surgicenter & Medspa" is to realize the customer's dream of perfection by providing high quality medical services. The clinic continues to improve its technical capabilities and medical services using the latest technologies. "Arzni Aesthetica Surgicenter & Medspa" goal is to offer beauty, health and as well as a sense of security to the customer.
Slavmed Medical Center is a multidisciplinary healthcare institution in Armenia that provides high-quality services by renowned and experienced healthcare professionals. The founders of the medical center aimed to complement Armenia's medical system with another healthcare facility that offers multidisciplinary medical services in accordance with European standards, distinguished by its modern approach, state-of-the-art equipment, and well-trained doctors.
Slavmed is equipped with the latest medical technology from globally recognized organizations such as Toshiba, Pentax, Stortz, Drager, and Roche Diagnostics. Notably, the center's radiology department is equipped with a 160-slice computed tomography scanner from Toshiba Medical Systems, the only one of its kind in the region, a digital X-ray system, as well as three premium ultrasound machines, Aplio 500.
The hospital facilities comprise 60 functional beds with televisions, refrigerators, and separate bathrooms. The prices for services are set at the average rates established in the country.
Currently, Slavmed Medical Center has several departments, including five operating rooms, a maternity ward, and the following specialized departments: gynecology, endoscopic and general surgery, plastic and microsurgery, orthopedics and traumatology, urology, vascular surgery, ophthalmology, otorhinolaryngology, laboratory services, and diagnostic services, including computer tomography, mammography, and X-ray.
Slavmed Medical Center aims to provide quality healthcare services across various medical specialties to meet the needs of patients in Armenia.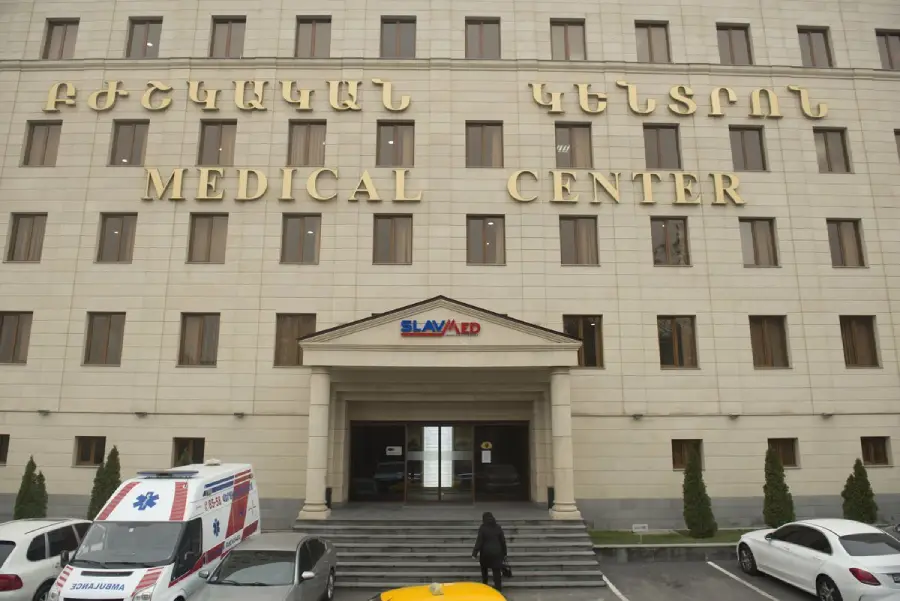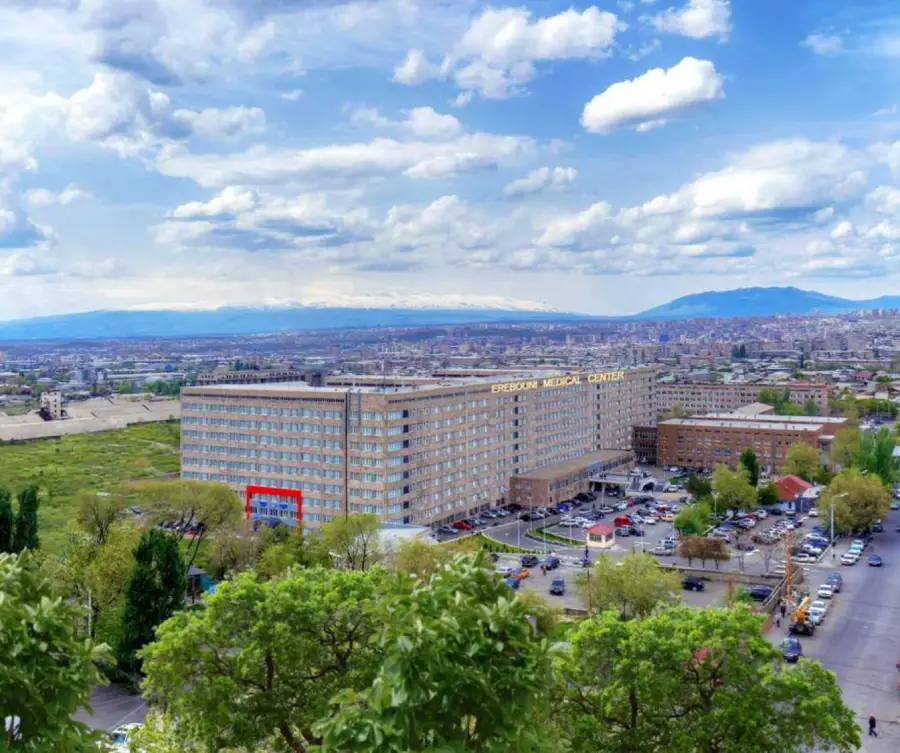 Erebouni Medical Center was founded in 1991 on the basis of the clinical hospital «Erebouni». The center has passed the creative way of establishment and development, and today it is the biggest medical center of Armenia, which realizes clinical, research and educational activities, thanks to which it has obtained recognition in our country as well as beyonds its borders.
Erebouni Medical Center has 8 basic clinics: Diagnostics, Surgery, Therapy, Emergency Medical Care and Ambulance, Cardiology & Cardiovascular Surgery, Neurology & Neurosurgery. There are more than 40 specialized departments, and also a Maternity Home and Outpatient clinic.
The medical center is equipped with modern diagnostic, medical and surgical equipment, as well as an extended instrumental base, which allows performance of a wide range of diagnostic and laboratory examinations.
Today, more than 402 physicians work at the MC «Erebouni», including academicians and professors, 10 doctors with Grand PhD degree (Doctors of Medical Science), 35 doctors with PhD degree (Candidates of Medical Science), and 618 nurses. More than 600 patients per day get inpatient care in different departments of MC «Erebouni».
The Center provides medical services to inhabitants of Armenia as well as to foreigners.
Erebouni Medical Center has made a huge contribution not only in the development of the medical science of Armenia, but also in the development and the extension of a spectrum of medical services in general. The staff of Erebouni Medical Center constantly works out new projects and programs for modernization and improvement of medical services, every now and then re-equipping the technical facilities of the clinic with new equipment from leading companies such as Siemens, Dragger, Storz, Rosh, Olympus. Erebouni MC is constantly enlarging its collaboration with most famous clinics of the world, and creates new opportunities for multilateral cooperation of Armenian doctors with leading foreign specialists.
"Nairi" Medical Center is a leading medical institution in Armenia, which provides high-quality, multi-profile medical care to local and foreign patients in accordance with international standards. Due to the scientific, clinical and educational activities of the specialists, cooperation with leading international medical institutions, introduction of modern technologies and methodologies of leading companies, "Nairi" Medical Center has received wide recognition in our country and abroad.
"Nairi" Medical Center started its activity since 2005 in a completely renovated building with new equipment. The main goal of the center is to provide diagnostics and treatment in accordance with international standards. Thanks to the cooperation of the best clinics in the world and international companies, the center continues to expand its capabilities, which enables the provision of high-quality multidisciplinary medical services.